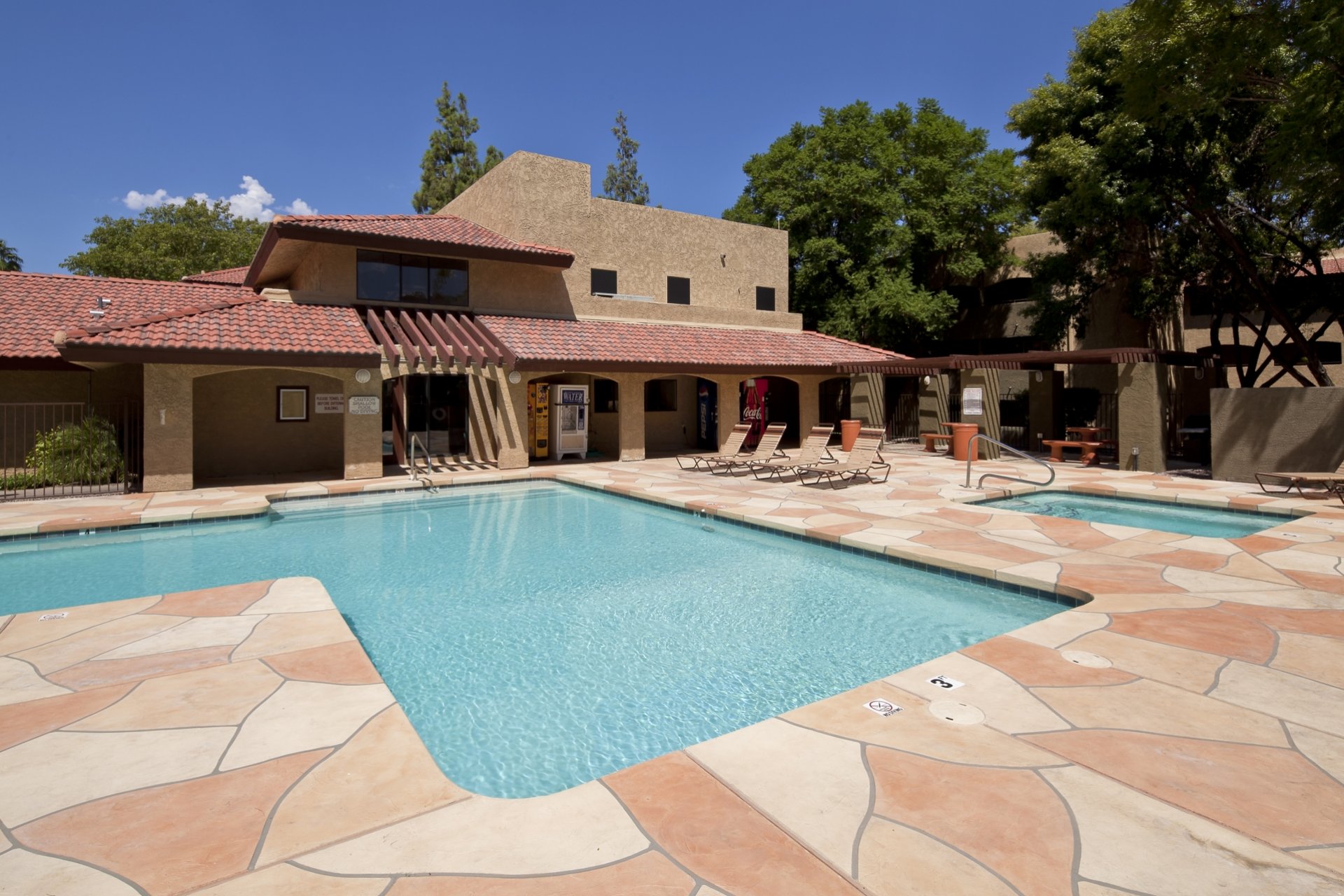 Your Review
Submit a Review
Resident Reviews
Pretty good community
|

Recommended: Yes
Great Team players|Recommended: YesThis is my second review. I want to thank some people that have helped me above beyond as I'm ready to sign my 3rd year lease Linda, you are an exceptional manager and a very nice person You, like Bridget Teresa, have been nothing but good to me You have gone that little extra to help me and make sure my stay here is great Gilbert Jose are good maintenance guys and you have been a great help in making my life here at Villa Toscana a lot easier Thank you to you all for everything you have done You are a good team 😊😊This is a great place to live
Good Place|Recommended: YesGood location
It's a good property|Recommended: YesI like the fact it has gates around it. The maintainable is good at comming in a timely manner. The grounds are nice
A Great Place To Live |Recommended: YesThis a great place to live The staff is very professionally and helpful. Maintenance is unbelievable As soon as I put a work order in, there are there. I love it The only complaint is my bedroom is right next to the entrance gate so I hear it banging through out the night but other then that its perfect
Good first place|Recommended: YesMy boyfriend and I moved here together. It was our first apartment. We had no issues, and all of the office staff were amazing. There are a few cosmetic issues in our apartment. I am able to hear my neighbors talk sometimes and sometimes I can hear their T.V but it doesn't bother me if the A C is on or if I have my T.V on. The maintenance people are very nice. The pool is kept clean and the grounds are landscaped well. I would highly recommend these apartments to anyone looking for affordable living Living next to Frys, and tons of restaurants is also a plus
So Far...So GOOD |Recommended: YesIt is pretty nice and quiet I love it So far. Only problem I encountered was my sink is leaking and my upstairs neigbors are little loud at night lol but overall it is a great place to live. Its around everything and it is in a quiet area. I recommend this property.
It's comfortable and the community is peaceful. No major complaints|Recommended: YesI would say it's affordable and safe. Great for students or small families
I love this complex|Recommended: Yesthis complex is clean, no bugs which makes me very happy, management is so kind and welcoming and very quick to help i have been here almost a year and plan on staying here for a long time. There very affordable and the gated community makes me living here feel a lot safer.
This is a very nice and comfortable place to live.|Recommended: YesIt's nice and comfortable living here, I do here a lot of noise from upstairs but it depends on the people that move in. The staff is very nice and helpful, friendly, caring I think maintenance is great. They are fast and do their jobs to a high excellence of perfection. The rents are affordable and the grounds and pool are always appealing to the eye. I've been here almost 2 years and am happy here. I am disappointed about the parking for people like myself that have a handicap having to park so far away from my apt though.
Nice staff, clean grounds and no trouble|Recommended: YesIt's peaceful and nice community.
A Better Place to Live|Recommended: YesThis is a very nice community. The staff, and maintenance are the best. Best place I've lived in Phoenix yet.
The property is beautiful and peaceful|Recommended: Yesit is a safe place to live with friendly people, visitor parking is the only down side, laundry is close and the landscaping is wonderfully kept.
Excellent|Recommended: YesI have been a longtime resident here at Villa Toscana the staff and management have been fabulous. The new manager Bridgette and her staff Teresa and Adrianna are very professional and will answer your questions and assist you if they can or point you in the right direction they are very courteous and always have a smile and a friendly welcome. The maintenance staff is great and do a very professional job and are always available to fix your maintenance problems even after hour emergencies. I enjoy and love the peace and quietness of the complex and wouldn't even think about moving somewhere else. I would highly recommend Villa Toscana Apartments to my friends. I feel safe and secure in this gated community apartment complex.
Home|Recommended: YesVilla Toscana is a wonderful apartment complex with very professional staff and the maintenance department is first class. I have lived at Villa Toscana for two years and would recommend this property to anyone looking for a home that is centrally located to all of Phoenix.